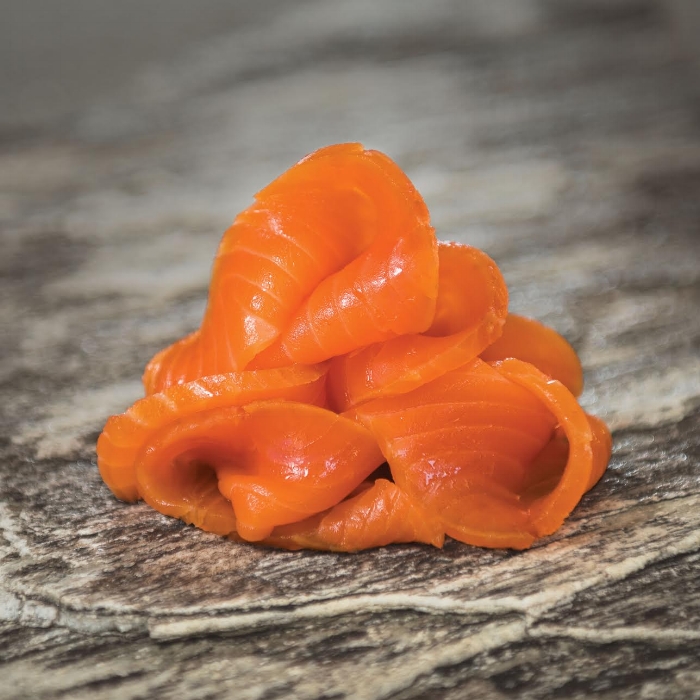 Cold-smoked king salmon
Description: Aoraki Smokehouse uses a traditional Scottish method of smoking to produce the finest quality smoked salmon. The smoking process is long and slow, infusing the king salmon with a rich oak flavour, while retaining its smooth and silky texture. Aoraki cold-smoked salmon is extremely versatile: a great addition to salads, on a bagel with cream cheese, or just on their own.
Sustainability: We source from Mount Cook Alpine, which has been rated by Seafood Watch the most sustainable salmon farm in the world. Seafood Watch applies its rigorous standards to ensure fish are ecologically well managed and raised by methods that cause little or no harm to the environment.
Packaging: 200g and 500g vacuum packs